EIT Food
New Product Development Training "NPD Skills"
Winter Edition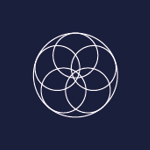 Do you work in the food industry?
Do you want to improve your skills in New Product Development?
Join the winter edition workshop and become a master in new food product development!
Advantages of the programme:
The NPD Training in winter edition is a unique opportunity to learn through experience, meet professionals working in the food industry and expand knowledge in the field of new product development.
By participating you will be able to:
Develop your NPD skills by learning through experience!

Explore the intricacies of customer-driven food product development!

Apply sensory analysis in the process of food design!

Understand the role of sensory evaluation in new product development and learn sensory analysis tools!

Team up with professionals from RIS countries and identify how to meet the needs of food sector customers!

Network and share your experiences with directors, managers, researchers, scientists and other experts working in the agri-food industry!
Gain new knowledge on NPD in the food industry, apply it in practice and make a difference!
Put sensory evaluation into practice for New Product Development!
This workshop is a repetition from the Summer Edition of the training, now offered in a convenient online format.
The program's innovative design allows participants to easily conduct food sensory evaluations from their own space. With the workshop conducted online, our team will deliver all essential resources, including food samples, directly to participants' doorsteps!
Schedule of the New Product Development Training:
Sensory evaluation and its role in food product design
12.12.2023 (9:00 a.m. – 4:30 p.m. CET)
The training is designed for all food professionals who wish to improve their competencies in a particular area.
The ideal applicant should:
Be a food professional employed in companies, academia or research institutes

Have an entrepreneurial approach to problem solving and willingness to share their knowledge with other participants of the New Product Development training "NPD Skills"

Have relevant knowledge and experience in the food sector (please check each workshop on the Competency Framework to make sure it fits your needs and experience well) – information about this can be found here: https://learning.eitfood.eu/

Have working knowledge of the English language (the workshops will be held in English)

Be a citizen of one of the RIS countries, including:
EU Member States: Bulgaria, Croatia, Czechia, Estonia, Greece, Spain, Italy, Cyprus, Latvia, Lithuania, Hungary, Malta, Poland, Portugal, Romania, Slovenia, Slovakia.
Horizon Europe Associated Countries: Montenegro, North Macedonia, Serbia, Türkiye, Ukraine.
Outermost Regions: Guadeloupe, French Guiana, Réunion, Martinique, Mayotte and Saint-Martin (France), the Azores and Madeira (Portugal), and the Canary Islands (Spain).
Limited spots available, so secure yours today and gain a Proof of Successful Completion!
Are you ready to take your NPD skills to the next level?
Visit New Product Development training – "NPD Skills" – EIT Food Application Portal and
Applications are evaluated in an ongoing mode.
The training is free of charge!

Stay tuned for updates
on the NPD Skills workshop!
© Copyright EIT Food | NPD Skills. All Rights Reserved.