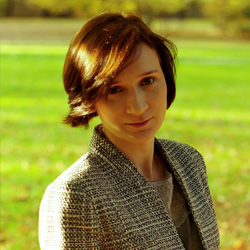 Magdalena Klimczuk-Kochańska
Academic title: Ph.D. (dr)
Position: Researcher
Room: B405/B406
E-mail: mkochanska@wz.uw.edu.pl
Magdalena Klimczuk-Kochańska – Assistant Professor at the Faculty of Management, University of Warsaw
Immediately after completion of higher education – which she graduated with honours – she began teaching and research work. In the years 2001-2003 she was an assistant at the Faculty of Management at the Bialystok University of Technology. Then, in the years 2003-2014 she taught as an assistant and later as assistant professor at the Stanislaw Staszic College of Public Administration in Bialystok. In 2012-2014 she was head of the Department of Economic Science at the Stanislaw Staszic College of Public Administration in Bialystok. From 2009 to 2014 she worked as a senior lecturer at the Institute for Entrepreneurship at the State Higher School of Computer Science and Business Administration in Lomza. In 2013 she cooperated within the framework of teaching with the Department of Fundamentals and Strategy of Management at the Faculty of Economics and Management at the University of Bialystok.
She is the co-author of two books – one in theme of regional clusters ("Clusters as a Potential for Development – Podlaskie Voivodship") and second in the labour economics ("Employment in Niche, Vanishing and Unpopular Professions – the Factors, Barriers, Good Practices"). She published 27 articles and other scientific works before Ph.D. and more than 30 post-doctoral. She is also co-author of around 20 other implementations and reports from projects which required scientific research and other scientific works that were not intended for publication.
Expert in the process of elaborating the Developing Strategy of Podlaskie Voivodship 2007-2013.
Project manager of many research projects financed from the EU structural funds. She also participated in numerous research projects ordered by different institutions such as for example: the Provincial Labour Office in Bialystok – within the Podlaskie Labour Market and Economic Forecasts Observatory; the Office of the Marshal of the Mazovia Voivodship in Warsaw – within the framework of the project "Construction of the System of Monitoring and Evaluation Basis for Implementation of the Regional Innovation Strategy for Mazovia Voivodship," the Polish Agency for Enterprise Development – in the part of the evaluation "How Do the Clusters with the Support of Operational Programme Development of Eastern Poland?"
Expert in projects on various aspects of the labour market as for example: "Innovation in the Labour Market – Testing and Implementation of New Methods of Promoting Employment in the Niche, Vanishing and Unpopular Professions," "Innovation on the Cusp – Testing and Implementation of New Methods of Outplacement."
The head and project manager of several postgraduate studies, including: "Postgraduate Studies for the Development of Human Resources of The New Economy" (2012); "The Administration and Management for Managers in Public Administration" (2011); "Education Without Borders and Improving Knowledge and Skills of Employees in the Public Administration in Order to Enhance Civil Society" (2009-2010).
Klincewicz, Krzysztof (2012) Political Perspective on Technology Alliances – the Case of Microsoft and Google. Journal of Entrepreneurship, Management and Innovation, 8, 1, pp. 5-34
Żemigała, Marcin (2012) Controversies over Corporate Social Responsibility, Human Resources Management and Ergonomics, 6, 1, pp. 118-128
Klimczuk, Magdalena (2011) Agriculture and Food Processing Industry Cluster Development Conditions in Podlaskie Voivodship, Theory of Management, University of Zilina, 4, pp. 266-270
Klincewicz, Krzysztof and Miyazaki, Kumiko (2010) Sectoral Systems of Innovation in Asia. The Case of Software Research Activities, International Journal of Technology Management, 2-4, pp. 161-189
Klincewicz, Krzysztof (2009) Establishing and managing an innovation network – the case of NTT DoCoMo, International Journal of Entrepreneurship and Technology Management, 9, 1-2, pp. 104-117
Klincewicz, Krzysztof (2007) Praxiology and the effectiveness of Information and Communication Technologies, Praxiology, 15, pp. 81-96
Wu, Qiong, Miyazaki, Kumiko and Klincewicz, Krzysztof (2006) Analysis of the open source software sector in China, Asian Journal of Technology Innovation, 14, 2, pp. 117-141
Klincewicz, Krzysztof (2000) Postindustrial business ethics, Praxiology, 8, pp. 35-46