35 participants from different backgrounds and countries will come together to gain knowledge of the tools, techniques, and methodologies used in the process of new product development in the food industry during the second edition of EIT Food Summer School on NPD. After five days of not only listening, but also experiencing the practical application of  these tools and techniques in a simulated environment, our participants will be ready to initiate, plan, execute, monitor and control the projects aimed at the development and marketing  of new products and services, as well as to introduce innovations to the market in the food industry.
The Summer School is an international event. All communication will be in English. Participants are expected to be fluent in English. All of them need to be the citizens of RIS countries (the list is below).
The EIT Food Summer School on NPD does not charge a tuition fee!
When and where?
2nd – 6th September, 2019
Warsaw, Poland
Faculty of Management
University of Warsaw
1/3 Szturmowa Street, 02-678 Warsaw, POLAND
Who can apply?
Food sector professionals and PhD students with citizenship of RIS country:
Albania, Armenia, Bosnia and Herzegovina, Bulgaria, Croatia, Cyprus, Czech Republic, Estonia, Faroe Islands, Former Yugoslav Republic of Macedonia, Georgia, Greece, Hungary, Italy, Latvia, Lithuania, Malta, Moldova, Montenegro, Poland, Portugal, Romania, Serbia, Slovakia, Slovenia, Spain, Turkey, Ukraine.
We're targeting professionals from small and medium sized companies, people connected to NPD  and  individuals  that have worked in food industry in the past or want to be a part of food sector in the future.
How can I apply?

In order to apply you need to fill in the online application and submit it through this website along with your CV.
To apply follow these three simple steps:
1. Register as applicant HERE »
2. Fill in the application form.
3. Upload the application form and your CV.
Application will be open from May 6th 2019 to June 17th 2019
Notification of acceptance: June 27th 2019
Are you ready to take your NPD skills to the new level?
Apply now and count down the days until September!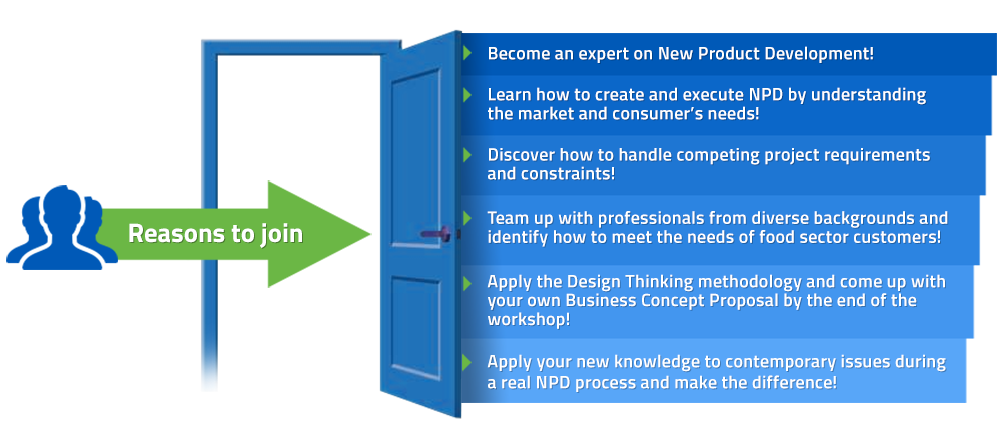 Reasons to join
Become an expert of New Product Development!

Learn how to create and execute NPD by understanding the market and consumer's needs!

Discover how to handle competing project requirements and constraints!

Team up with professionals from diverse backgrounds and identify how to meet the needs of food sector customers!

Apply the Design Thinking methodology and come up with your own Business Concept Proposal by the end of the workshop!

Apply your new knowledge to contemporary issues during a real NPD process and make the difference!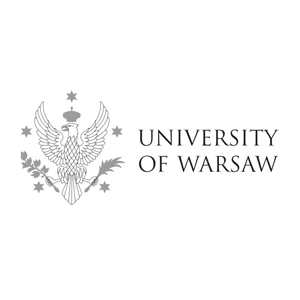 University of Warsaw
University of Warsaw is the leading research university and the largest higher education institution in Poland, with a comprehensive portfolio of research and teaching activities. The University is a national leader in implementing R&D projects and has scientific expertise in multiple fields including: social and economic sciences, management sciences, mathematical and computer sciences, chemistry and biology as well as research strengthening the sustainability of the food system.
University of Warsaw has played a major role in the intellectual, political, and cultural life of Poland, and has been recognized throughout the world as a leading academic center in this part of Europe.  Alongside 21 faculties, the university also comprises 30 research and educational units.
Visit website »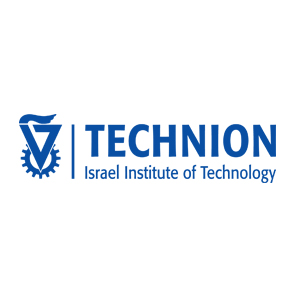 Technion
Technion has been Israel's primary source of technological manpower and the nation's largest comprehensive academic center for advanced science and technology education, as well as applied research. Technion's strategic partnerships include close relations with industry, particularly with multinational corporations, in a wide range of high-tech fields including pharmaceuticals; information & communications technologies (ICT); biomedical engineering; energy; defence; and environmental protection. Multinational corporations have established labs or research centers on or near the Technion campus in order to benefit from their proximity to its students.
Visit website »
EPFL
EPFL is focused on its three missions: teaching, research and technology transfer. EPFL works together with an extensive network of partners including other universities and institutes of technology, secondary schools and colleges,  as well as industrial, economic, and political circles and the general public, to bring about real impact for society. EPFL Innovation Park welcomes more than 150 start-up's and leading research centres of prestigious companies such as Debiopharm, Nestle, Logitech, Credit Suisse, Constellium,  Cisco and Siemens  to mention just a few. The infrastructure and high tech campus boasts over 4000 researchers worldwide and offers ideal conditions to generate new ideas and new partnerships.
Visit website »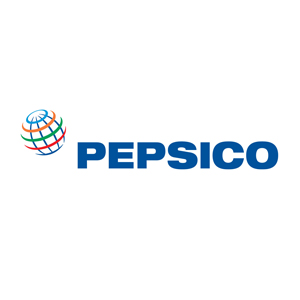 PepsiCo
PepsiCo is one of the world's leading food and beverage companies with over $63 billion in net revenue in 2015 and a global portfolio of diverse and beloved brands. Our complementary food and beverage portfolio enables us to provide more choices for our valued consumers; from oats, juice and yoghurts, to snacks, dips and soft drinks. Our products are available around the world and our portfolio includes 22 brands that each generate more than $1 billion in estimated annual retail sales.
Visit website »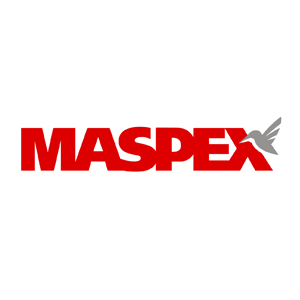 MASPEX
Maspex is one of the biggest companies in Central and Eastern Europe in the segment of food products. It is the clear market leader on juices, soft drinks, pasta, instant products (cappuccino, cocoa, coffee creamer, instant tea).  Also it ranks leader market position of jams, ketchups and sauces and is one of the leading manufacturers in the segment of ready meals and processed vegetables in Poland.
Products of Maspex are sold to over 50 countries worldwide. The company cooperates with consignees in the European Union and other European countries, for example in the US, Canada and in the Middle and Far East. In the majority of these countries the products can be found on the shelves of the biggest commercial chains. Foreign sales now account for 31% of the company's turnover.
Visit website »
EIT Food RFS
The RisingFoodStars Association serves as an umbrella association for high potential agrifood startups and scaleups. This unique international innovation vehicle offers outstanding young companies access to knowledge, networks and the opportunity to actively engage in EIT Food's activities. They are benefitting from  access to the partners, the expert network, programmes, technological infrastructure and business creation support as well as potential customers and distribution channels, which will significantly accelerate their international growth.
On the other hand, as agile and swift partners, they can drive the innovations of the future within this large network. The collaborations between the RisingFoodStars and the other EIT Food partners provide an entrepreneurial and agile innovation culture which will bring complementary competences of startups lined up along the food supply chain and unprecedented value in terms of cutting-edge technologies and innovative business models.
Visit website »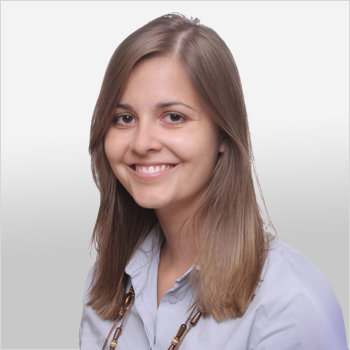 dr Magdalena Marczewska
Magdalena  Marczewska, project leader, Assistant Professor at the Faculty of Management, University of Warsaw. Specializes in innovation and technology management, as well as project management, with the focus on environmental technologies. Participant of research projects commissioned by the Polish Ministry of Environment, European Commission, the World Intellectual Property Organization (WIPO), the Polish Patent Office and the National Science Centre (NCN, Poland). Beneficiary of numerous international exchange programs, among others, at the University of Kentucky, London School of Economics and Political Science, University of Padova, University of Ferrara and Lund University.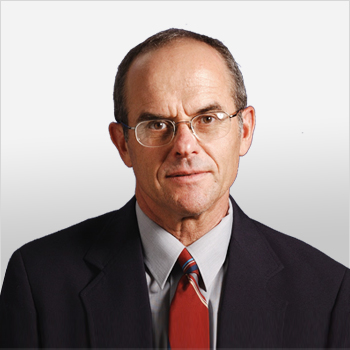 Prof. Avraham Shtub
Professor Avraham Shtub holds the Stephen and Sharon Seiden Chair in Project Management. He has a B.Sc in Electrical Engineering from the Technion – Israel Institute of Technology (1974), an MBA from Tel Aviv University (1978) and a Ph.D in Management Science and Industrial Engineering from the University of Washington (1982). His books on Project Management were published in English, Hebrew, Greek and Chinese. He is the recipient of the 2008 Project Management Institute Professional Development Product of the Year Award for the training simulator "Project Team Builder – PTB". He has been a consultant to industry in the areas of project management, training by simulators and the design of production – operation systems. He was invited to speak at special seminars on Project Management and Operations in Europe, the Far East, North America, South America and Australia.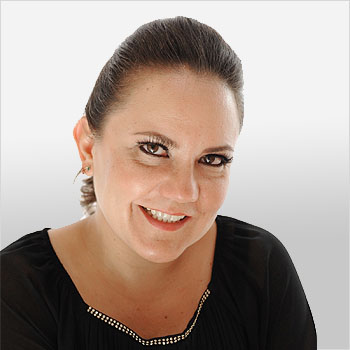 dr Myrana Flores
Dr. Flores has over 20 years of experience collaborating as internal or external consultant in different manufacturing and services organizations, leading several initiatives related to Lean Thinking, Business Process improvement, Six Sigma, Supply Chain, Change Management, Open Innovation, Digital Transformation and Human Centered Service Design; providing also training and coaching.
She is co-founder and president of the Lean Analytics Association (LAA) and scientific collaborator at the College of Management of the École Polytechnique Fédérale de Lausanne (EPFL) in Switzerland.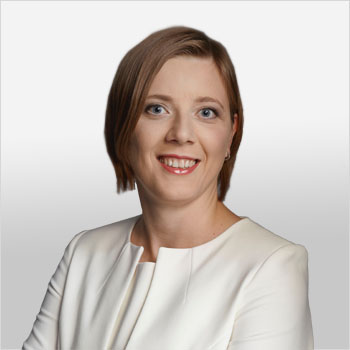 dr inż. Katarzyna Świąder
Assistant Professor at the Faculty of Human Nutrition and Consumer Science, Warsaw University of Life Sciences-SGGW (WULS-SGGW). Food expert with the 15th years of proven experience. Specialist in the field of functional food, sensory evaluation and new product development. Author or co-author of patents, several new food products implementations on the Polish and European market, international and national elaborations, publications and projects. International academic lecturer. A member of the Polish Society of Nutritional Sciences and Polish Coeliac Society. Former representative of Poland in the European Commission working group DG (SANCO) and CMDv in the European Medicines Agency. Repeatedly awarded for her scientific and didactic achievements. Propagator of a healthy lifestyle.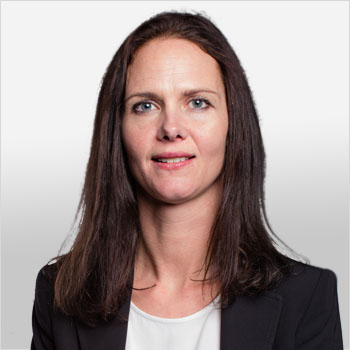 Annick Verween
Annick loves to combine food, creativity and entrepreneurship in an international context.
As Manager RisingFoodStars, she is responsible for the club of high potential agrifood startups within the European network EIT Food.
By connecting consumers with businesses, start-ups, researchers and students from around Europe, EIT Food supports innovative and economically sustainable initiatives which improve our health, our access to quality food, and our environment.
She is not only part of food innovation by being close to the game-changers of the food ecosystem but is also aware of food itself and the power of consumers in changing this ecosystem.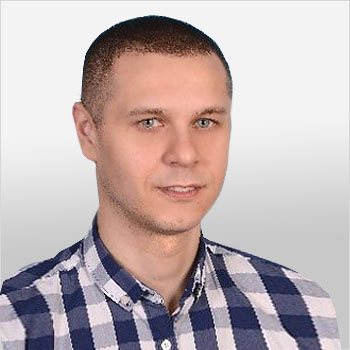 Michał Baran
R&D Project Manager expert at Core Snacks, PepsiCo. 9 years of experience in delivering new products for Eastern and Western Europe. Passion for seeking innovation in the Food & Drink industry. BCs and MCs in Food Technology with follow up qualifications in product development and management.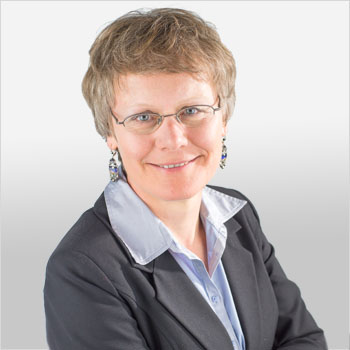 Dorota Zacharska
New Product Development & Research Manager (Marketing), Business Unit Food Maspex. She has over 10 years' experience in R&D with practical knowledge from all parts of R&D division (design, implementation and quality) as well as several segments of FMCG market (snack food, food, and petfood). She gained broader perspective working in multinational and multicultural environment (assignments in UK and Holland) with responsibility for product lines: Mars bar, Snickers bar, M&M's, Pedigree or Whiskas.
Currently she is responsible for portfolio development for FOOD brands in Maspex Group, working on short and long term projects for instant products, pasta and cereals. Within this role she runs consumer research, works on product concepts, develops the prototypes and works out the business recommendations based on financial analysis.
Graduate from Krakow's Politechnics, Faculty of Engineering and Chemical Technology. She is passionate about theatre and loves mountain trekking.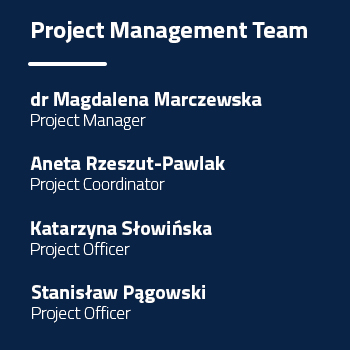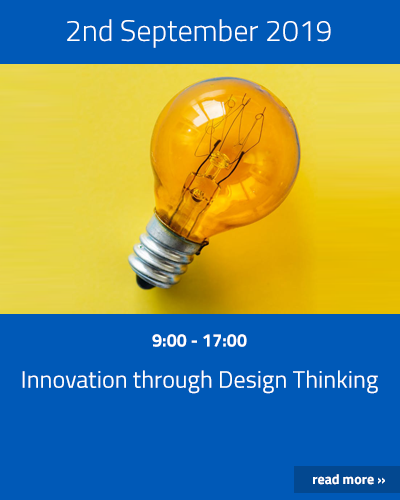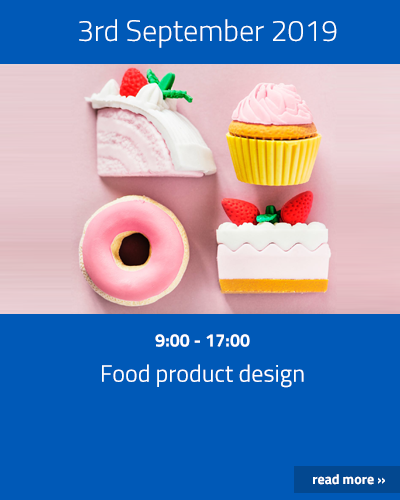 Day 2
Functional food and regulation
Using the sensory methods in the process of food product design
Testimonial by RisingFoodStars– how different are real life experiences?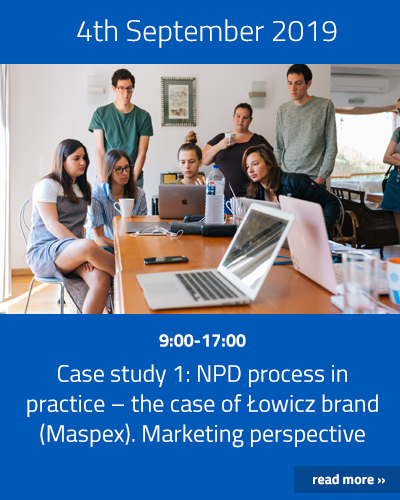 Days 3
Company and brand introduction
Market data collection
Product concepts and product development
Briefing: R&D and communication briefs
Product launch
Days 4
Project Team Builder Simulation:
Application of projects' cost, scope and time
Risk management in a real (simulated) environment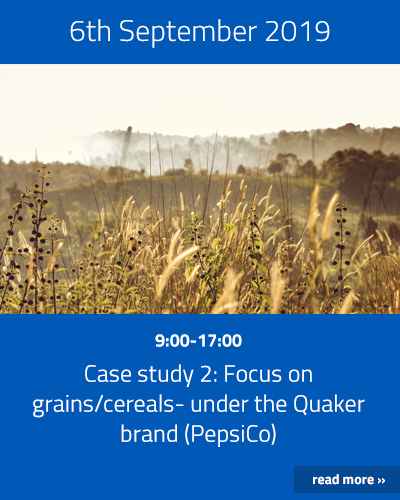 Day 5
Company and brand introduction
NPD process overview in PepsiCo
NPD: key steps and challenges from an R&D perspective
Successful product development case study: key success areas
Unsuccessful product development case study: key learnings
FAQ: Everything you need to know!

The application deadline is June 17th 2019, 23:59 pm (CEST).
You will receive an invitation or rejection letter via the email address you provided in the application form.
Application will be open from May 6th 2019 to June 17th 2019
Notification of acceptance: June 27th 2019
Food sector professionals and PhD students with citizenship of RIS country:
Albania, Armenia, Bosnia and Herzegovina, Bulgaria, Croatia, Cyprus, Czech Republic, Estonia, Faroe Islands, Former Yugoslav Republic of Macedonia, Georgia, Greece, Hungary, Italy, Latvia, Lithuania, Malta, Moldova, Montenegro, Poland, Portugal, Romania, Serbia, Slovakia, Slovenia, Spain, Turkey, Ukraine
We're targeting professionals from small and medium sized companies, people connected to NPD  and  individuals that have worked in food industry in the past or want to be a part of food sector in the future.
All candidates will be evaluated taking into account the following criteria:
RIS country citizen or resident

Professional experience

Connection to NPD process

Strong proficiency in English

Motivation to participate in the Summer School on NPD
The Summer School is free of charge. The summer school includes free coffee/tea and lunches.
If you have further questions, please do not hesitate to contact us via summerschool(at)wz.uw.edu.pl


1. Register as applicant here
2. Fill in the application form.
3. Upload the application form and your CV.
Stay tuned for updates on the EIT Food Summer School on New Product Develompent!

© Copyright EIT Food | Summer School on NPD. All Rights Reserved.