EIT Food Summer School
on New Product Development
24-28 August 2020 - ONLINE


EIT Food Summer School on New Product Development brings together 40 participants from different backgrounds and countries, who will come together to gain knowledge of the tools, techniques, and methodologies used in the process of new product development in the food industry. After five days of not only listening, but also experiencing the practical application of  these tools and techniques in a simulated environment, the participants will be ready to initiate, plan, execute, monitor and control the projects aimed at the development and marketing of new products and services, as well as to introduce innovations to the market in the food industry. The Summer School is an international event. All communication will be in English.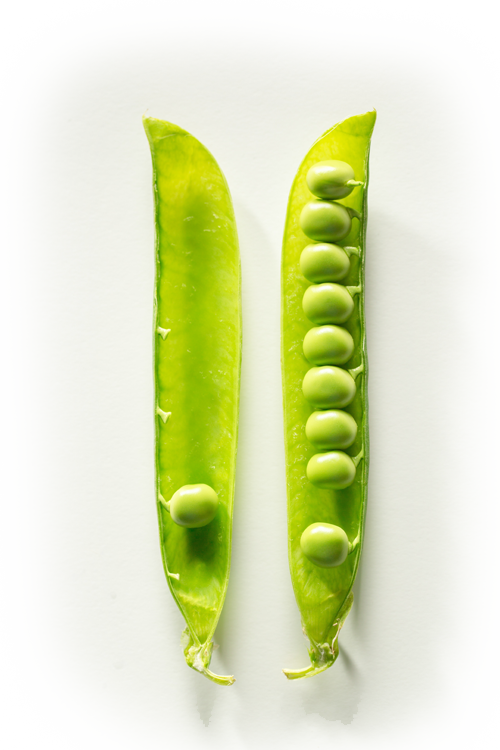 Become an expert on New Product Development!

Learn how to create and execute NPD projects by understanding the market and consumer needs!

Apply sensory analysis in the process of food design!

Discover how to handle competing project requirements and constraints!

Learn from successful and unsuccessful product development case studies!

Team up with 40 professionals from RIS countries diverse backgrounds and identify how to meet the needs of food sector customers!

Network and share your experiences with directors, managers, scientists and other experts working in the agri-food industry!

Apply your new knowledge to contemporary issues during a real NPD process and make the difference!

Get a professional training certificate!
The program is comprised of five days of workshops dedicated to New Product Development. The training is composed of three modules: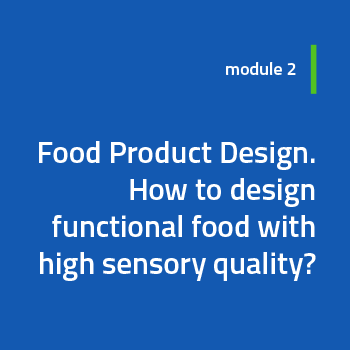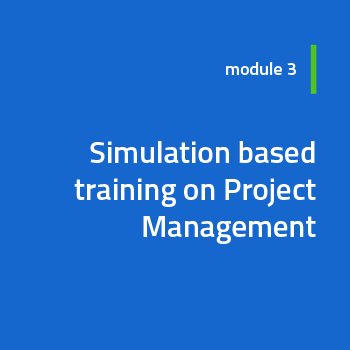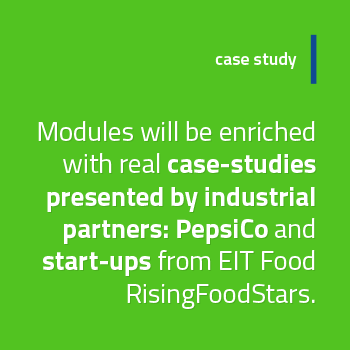 The summer school will include innovative approaches to teaching and learning in the delivery of the programme, namely: it will not only include lectures, but mainly interactive workshops, engaging project assignments, computer-based simulations, and case-studies related to real examples, prepared jointly by partners from academia and industry.
The  EIT  Food  Summer School on NPD   workshops  will  be  run  by  educators, experts and practicioners from the University of Warsaw, PepsiCo, Technion, École Polytechnique Fédérale de Lausanne and start-ups associated under RisingFoodStars Assiciation.
Are you ready to take your NPD skills to the new level?
Apply now and count down the days until August!
Applications are accepted from 28 RIS countries (based on citizenship), including:
The ideal applicant should:
Have an entrepreneurial approach to problem solving and willingness to share their knowledge with other participants of the EIT Food Summer School

Have relevant knowledge and experience in the food sector (preferably connected to new product development)

Have working knowledge of English language (the course will be held in English)

Be highly motivated to participate in the EIT Food Summer School
Visit the EIT Food Application Portal

You can interrupt the registration process, make breaks and come back to your application later.
Please remember to read TERMS & CONDITIONS School on NPD
The application deadline is 30 April 2020.
FAQ

Everything you need to know!
When is the application deadline?
The application deadline is April 30th 2020, 23:59 pm (CEST).
How can I apply?
When will I be notified of the decision concerning my application?
You will receive an invitation or rejection letter via the email address you provided in the application form on May 15th, 2020.
Who can apply?
Food professionals and outstanding students from RIS countries (Albania, Armenia, Bosnia and Herzegovina, Bulgaria, Croatia, Cyprus, Czech Republic, Estonia, Faroe Islands, Georgia, Greece, Hungary, Italy, Latvia, Lithuania, Macedonia, Malta, Moldova, Montenegro, Poland, Portugal, Romania, Serbia, Slovakia, Slovenia, Spain, Turkey, Ukraine.).
We're looking for professionals from small and medium sized companies, people connected to NPD and individuals that have worked in food industry in the past or want to be a part of food sector in the future: e.g. start-ups and company employees, PhD candidates, scholars and students with relevant background in the food sector.
What are the evaluation criteria for the application?
Applications will be assessed by a special committee of experts from EIT Food Summer School project consortium, with regard to formal criteria such as country eligibility, command of English, employment (i.e. work achievements combined with employment period), acceptance of terms and conditions, and answers to questions regarding relevant experiences in new product development in agri-food industry, motivation  to participate in the course and willingness to share expertise and to work in a group. Formal criteria will be assessed on a two-point scale (1 – fulfilled, 0 – not fulfilled) while relevant experience and leadership potential on a four-point scale (0 – not satisfactory, 1 – acceptable, 2 – very good, 3 – outstanding). For the purposes of the evaluation process, applicants receiving the same overall amount of points will be assessed by comparing their motivation to attend the course.
Which costs are covered?
The Summer School is free of charge. The summer school includes free coffee/tea and lunches.
What is the cost?
The EIT Food Summer School on NPD does not charge a tuition fee.
Travel and accommodation costs are not covered. Although, you have to make travel and accommodation arrangements yourself, we are happy to support you with accommodation search if needed.
When will the EIT Food Summer School take place?
Where will the EIT Food Summer School take place?
The workshops will take place online. Participants will be informed in advance about channels and online applications that will be used to host the event.
What documentation will I receive?
What documentation will I receive upon successful completion of the EIT Food Summer School?
Participants will receive a certificate at the end of EIT Food Summer School.
Which language will be spoken?
The Summer School is an international event. All communication will be in English.
Will COVID-19 interrupt the event?
In order to prevent and slow the spread of coronavirus disease (COVID-19) EIT Food Summer School on NPD Organising Committee decided to transform regular workshops into an online course. The digital alternative will take place at the scheduled time of the original event.
If you have further questions, please do not hesitate to contact us via

Stay tuned for updates
on the EIT Food Summer School on New Product Develompent!

© Copyright EIT Food | Summer School on NPD. All Rights Reserved.