EIT Food NPD Skills
Skills for new product development in the food industry
13-17 September 2021
ONLINE WORKSHOP


Are you a food sector professional from a RIS country?
Do you want to improve your skills in New Product Development?
We invite you to be one of 50 selected participants in the EIT Food NPD Skills!
In today's food markets, New Product Development (NPD) projects are critical to the success and development of organizations. Therefore, the Skills for new product development in the food industry workshop is an unique opportunity to get up-to-date knowledge on trends in the food sector, meet professionals, get to know real case studies from industry companies and become an expert in the development of new products in the food market!

Skills for new product development in the food industry workshop brings together 50 participants from different backgrounds and countries, who will come to the virtual training to gain knowledge of the tools, techniques, and methodologies used in the process of new product development in the food industry. After five days of not only listening, but also experiencing the practical application of these tools and techniques in a simulated environment, the participants will be ready to initiate, plan, execute, monitor and control the projects aimed at the development and marketing of new products and services, as well as to introduce innovations to the market in the food industry.
The aim of our workshops is to turn your ideas into action!

The NPD Skills is an international event. All communication will be in English.
Program
The workshop is based on an innovative approach to teaching and learning and will be delivered jointly by experts from academia and industry.
Live food processing sessions
Interactive teaching materials and case study analysis
The workshop program will include, among others, the following topics and sessions:
the challenges of NPD in the food industry after COVID-19

consumers' creativity in NPD processes, especially in idea creation and concept building

innovation through Design Thinking in NPD process

research-industry cooperation in NPD

functional food and food design

processing of food products using innovative methods

simulation-based training on Project Management

case-studies presented by industrial partners (e.g. PepsiCo, Elea)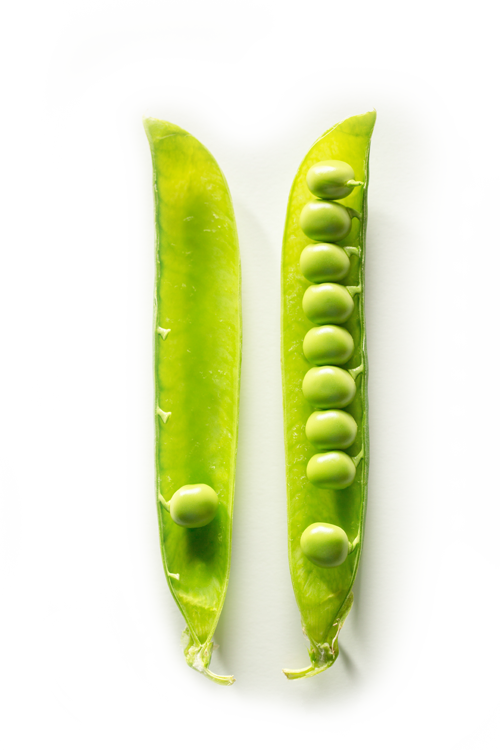 Become an expert on New Product Development!

Find out how COVID-19 has impacted new product development in the food industry!

Learn how to create and execute NPD projects by understanding the market and consumer needs!

Apply sensory analysis in the process of food design!

Experience in real time the processing of food products using innovative methods!

Discover how to handle competing project requirements and constraints!

Learn from successful and unsuccessful product development case studies!

Team up with 50 professionals from RIS countries diverse backgrounds and identify how to meet the needs of food sector customers!

Network and share your experiences with directors, managers, scientists and other experts working in the agri-food industry!

Apply your new knowledge to contemporary issues during a real NPD process and make the difference!

Get a professional training certificate!
Still not convinced enough to participate?
See past editions and convince yourself that you should join the NPD Skills training!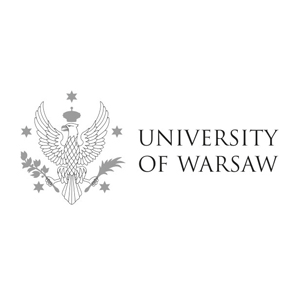 University of Warsaw
University of Warsaw is the leading research university and the largest higher education institution in Poland, with a comprehensive portfolio of research and teaching activities. The University is a national leader in implementing R&D projects and has scientific expertise in multiple fields including: social and economic sciences, management sciences, mathematical and computer sciences, chemistry and biology as well as research strengthening the sustainability of the food system.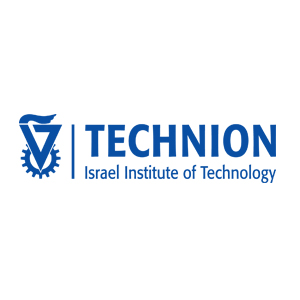 Techion
Technion – Israel Institute of Technology is a science and technology research university, among the world's top ten, dedicated to the creation of knowledge and the development of human capital and leadership. Technion's strategic partnerships include close relations with industry, particularly with multinational corporations, in a wide range of high-tech fields including pharmaceuticals; information & communications technologies (ICT); biomedical engineering; energy; defence; and environmental protection.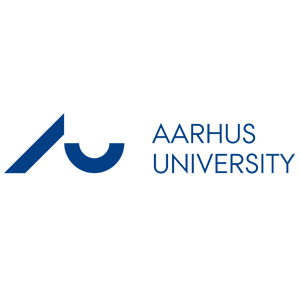 Aarhus University

Aarhus University (AU) is a top ten university among universities founded within the past 100 years. It has a long tradition of partnerships with some of the world's best research institutions and university networks.
AU has a strong commitment to the development of society that is realised through its collaboration with government agencies and institutions and the business community.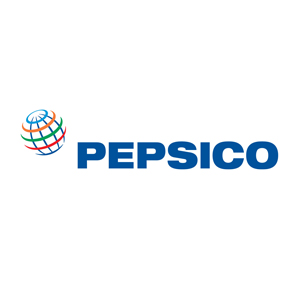 PepsiCO
PepsiCo is an international company with a vision to Be the Global Leader in Convenient Foods and Beverages by Winning with Purpose. PepsiCo products are enjoyed by consumers more than one billion times a day in more than 200 countries and territories around the world. PepsiCo's product portfolio includes a wide range of enjoyable foods and beverages, including 23 brands that generate more than $1 billion each in estimated annual retail sales.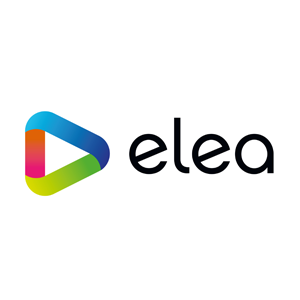 Elea
Elea is the world's leading provider of Pulsed Electric Field (PEF) systems to the food, beverage and scientific sector worldwide. The company designs, builds and installs PEF equipment suitable for a wide range of applications and outputs. Eleaporation, developed over many years, is rapidly transforming food and beverage manufacturing around the world.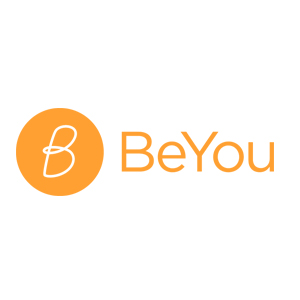 BeYou
BeYou is a Spanish company that helps consumers in their quest for total health by creating mobile apps and AI-based health and wellness solutions. BeYou's activity makes the journey towards wellness rewarding, social and fun through smart reward algorithms or partnerships with discounts vouchers and helps consumers improve their habits, empowering them to make informed choices and providing health tips.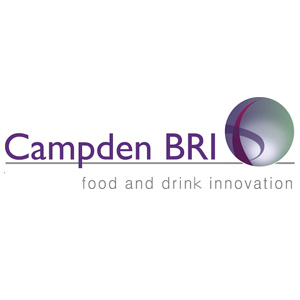 Cambden BRI

Campden BRI Hungary is an independent non-profit R+D+I institute serving the needs of the food industry, related industries, and agriculture. It has considerable experience in the areas of technology transfer, product development, and the regulation of placing goods on the market. Its activities cover the whole food supply chain / all areas of the food industry.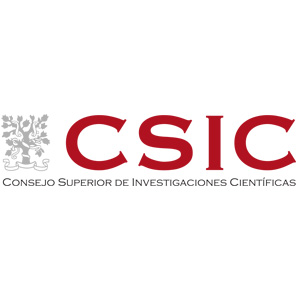 CSIC
The Spanish National Research Council (CSIC) is the largest public scientific research and technological development institution in Spain dedicated to research and one of the most renowned of the European Research Area (ERA). The mission of the Spanish National Research Council is the promotion, coordination, development and dissemination of scientific and technological multidisciplinary research.
Are you ready to take your NPD skills to the new level? Don't wait!
Apply now – become an expert in new product development in the food market and turn your ideas into action!
The ideal applicant should:
Have an entrepreneurial approach to problem solving and willingness to share their knowledge with other participants of the EIT Food NPD Skills workshops;

Have relevant knowledge and experience in the food sector (preferably connected to new product development);

Have working knowledge of English language (the course will be held in English);

Be highly motivated to participate in the EIT Food NPD Skills;

Be a citizen of one of the 28 RIS countries, including:
*Italy (only the following regions: Molise, Puglia, Basilicata, Calabria, Sicilia, Sardegna, Umbria, Marche, Abruzzo, Campania and Valle d'Aosta)
*Poland (only the following regions: Łódzkie, Lubelskie, Małopolskie, Podkarpackie, Świętokrzyskie, Podlaskie, Wielkopolskie, Lubuskie, Dolnośląskie, Opolskie, Kujawsko-Pomorskie, Warmińsko-Mazurskie, Zachodniopomorskie, Region Mazowiecki excluding Warsaw)
*Spain (only the following regions: Galicia, Asturias, Cantabria, La Rioja, Castilla-la Mancha, Extremadura, Illes Balears, Andalucía, Murcia, Canarias, Castilla y León, Aragón, Valencia)
To apply to the NPD Skills workshop, please visit the EIT Food Application Portal

You can interrupt the registration process make breaks and come back to your application later to make your final submission.
Please remember to read the TERMS & CONDITIONS  before applying to the NPD Skills workshop
Short impressions of our Participants
I enjoyed this training very much, learned a lot, and had the opportunity to meet some new interesting people and experts from the food industry. I would highly recommend this training to my colleagues.
Great week, great hosts, great energy! Thank you all for your time whit us!
The training was extremely useful
Even though these were quite intensive days, full of new information and it was an online event, this workshop was organised quite active for the participants and with full of activities to put in practice what has been explained just before them. I found it quite dynamic! So congratulations!
Guys…you were absolute the best. Congrats. It was my first international workshop and thank you so much for the chance to be part of it.
Loved the energy and the spirit of the organizers as well as the ability of the speakers to convey information!
Join us in the next edition of the NPD Skills workshop in 2022!
Everything you need to know!
When is the application deadline?
The application deadline is 16th July 2021 (23.59 CEST).
When will I be notified of the decision concerning my application?
You will receive an invitation or rejection letter via the email address you provided in the application form, after completion of the recruitment process no later than the July 25th 2021.
What are the evaluation criteria for the application?
Applications will be assessed by a special committee of experts from project consortium, with regard to formal criteria such as country eligibility, command of English, employment (i.e. work achievements combined with employment period), acceptance of terms and conditions, and answers to questions regarding relevant experiences in new product development in agri-food industry, motivation  to participate in the course and willingness to share expertise and to work in a group. Formal criteria will be assessed on a two-point scale (1 – fulfilled, 0 – not fulfilled) while relevant experience and leadership potential on a four-point scale (0 – not satisfactory, 1 – acceptable, 2 – very good, 3 – outstanding). For the purposes of the evaluation process, applicants receiving the same overall amount of points will be assessed by comparing their motivation to attend the course.
What is the form of the workshop?
Workshop will be held remotely using appropriate IT tools.
Where will the NPD Skills workshop take place?
The workshops will take place online. Participants will be informed in advance about channels and online applications that will be used to host the event.
Which language will be spoken?
The NPD Skills workshop is an international event. All communication will be in English.
How can I apply?
Who can apply?
Food sector professionals from RIS countries:
Albania, Armenia, Bosnia and Herzegovina, Bulgaria, Croatia, Cyprus, Czech Republic, Estonia, Faroe Islands, Georgia, Greece, Hungary, Italy, Latvia, Lithuania, Macedonia, Malta, Moldova, Montenegro, Poland, Portugal, Romania, Serbia, Slovakia, Slovenia, Spain, Turkey, Ukraine.
What is the cost of participation in the workshop?
The workshop is free of charge.
When will the NPD Skills workshop take place?
What documentation will I receive upon successful completion of the workshop?
You will receive a document confirming your participation in the workshop.

Stay tuned for updates
on the EIT Food NPD Skills!

© Copyright EIT Food | NPD Skills. All Rights Reserved.