EIT Food
RIS Fellowships project


About the project

45 MSc students and graduates with different educational backgrounds as well as PhD students and post-docs from 28 RIS countries will discover job opportunities in the food industry, by getting unique, professional, paid, 3-6 months internships within the framework of EIT Food RIS Fellowships project. Unlike other scholarship projects, the MSc students and graduates will reveal their talents in agri-food sector, throughout gaining hands-on experiences and strengthening their job-related skills, including analytical thinking and creative problem solving. Whereas, PhD students and post-docs will participate in innovation projects of EIT Food and R&D projects by becoming involved in dedicated internships in the EIT Food partner organizations.
Project enhances the innovativeness of personnel in the agri-food industry and targets candidates from all EIT RIS countries. RIS Fellowships candidates will apply academic knowledge in practical real problematic situations of the EIT consortium companies while RIS Talents doctoral students and young postdocs will participate in R&D projects carried out by EIT Food partners. Internships offered will be based on the individual programmes focused on the intern's profile and ongoing activities in the companies. The selection process of candidates will be implemented as an open call, using clear and transparent selection criteria.
Countries and regions eligible to take part in the RIS Fellowships are:

During the recruitment process we will look for young passionate people from higher education upon the return to their homes RIS countries, will spur a wave of entrepreneurial innovations and support the development of the local agri-food ecosystem.
EIT Food RIS Fellowships project is divided into two complementary components:
RIS Fellowships dedicated to MSc students, graduates and young entrepreneurs from EIT RIS countries. They will have the opportunity to apply academic knowledge in practical context of work to spur a weave of entrepreneurial innovations in their home countries. RIS Fellowships interns will be engaged in learning-by-doing activities (internal projects and tasks) carried out by each host companies. RIS Fellowships interns will be provided with 1350 € scholarship/per month;
RIS Talents dedicated to doctoral students and young postdocs representing scientific disciplines other than food science from EIT RIS countries. They will benefit from lessons learned in their own academic research and will also be encouraged to engage in industrial collaboration or entrepreneurship. RIS Talents interns will be participated in innovation projects of EIT Food as well as R&D projects by becoming involved in dedicated internships in the EIT Food partner organizations. RIS Talents interns will be provided with 2000 € scholarship/per month.
Best candidate for the internship should:
be a student or graduate of MSc (Fellowships); D. student or post-doc (Talents)
have an interest in the agri-food sector.
have proactive attitude and be passionate about extra activities;
be eager to gain new experience, willing to learn and self-motivated;
have analytical skills, be open-minded, goal-oriented and team player;
be ready to work in an international environment and speaks English very well;
be available min. 3 months from July until December 2019;
have a cross-country mobility allowances and health insurance.
Benefits of the internship

RIS Fellowships candidates will benefit from professional recruitment process with corporate background as well as workshops organized in 15 EIT Hubs locations all over the Europe, which stimulate analytical skills and creative problem solving. Fellowships internships will supplement traditional higher education curricula, offering practical skills and developing entrepreneurial talents who will act as role models upon return to their home countries.

RIS Talents interns will strengthen the international networking of young academics with leading agri-food players, transfer of advanced knowledge to EIT RIS countries, foster industrial orientation of academic research, and attract talents from other disciplines than food science to the agri-food sector.
Precise matching candidates to the offered internships areas specified by each host company.
Gain hand-on experiences by creative problem solving and solving real work problematic situations of the organizations.
Get 1,350€ (Fellowships) – 2,000€ (Talents) gross grant/month for support your expenses.
Know and learn about other ways of working and discuss from a different point of view.
Improve your curriculum vitae and get contacts and opportunities that will open up doors for your professional life.
Enrich yourself knowing another country and getting involved in its culture.
Interns' recruitment procedure

The recruitment process of interns will be organized through an open call, using the transparent selection criteria.
RIS Fellowships

interns will be selected in 3 stages recruitment procedure: online
application, workshops and interviewing with host companies.
ONLINE APPLICATION

STAGE 1
- complete all the sections of the RIS Fellowships online form
- share 1-minute self-video
- add your CV

WORKSHOP

STAGE 2
- take part in 1-day workshop in 1 of 15 locations
- solve group case-study and take paper/pencil tests

* NOTE: Just for RIS Fellowships candidates

INTERVIEW

STAGE 3
- take part in on-line interview with host companies

INTERNSHIPS

- get internships plans
- get mentor/buddy for the interns
RIS Talents

interns will be selected in 2 stages recruitment procedure: online
application and interviewing with host companies.
ONLINE APPLICATION

STAGE 1
- complete all the sections of the RIS Talents online form
- share 1-minute self-video
- add your CV and references

INTERVIEW

STAGE 2
- take part in on-line interview with host companies

INTERNSHIPS

- get internships plans
- get mentor/buddy for the interns
(Ph.D. students/post-docs)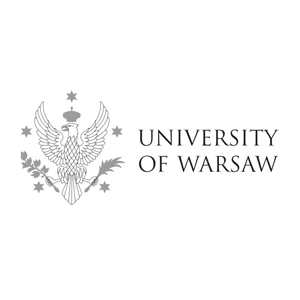 University of Warsaw
The University of Warsaw, the largest and top-ranked university in Poland, Polish leader in implementing R&D projects, has scientific expertise in multiple fields: social and economic sciences, management sciences, mathematical and computer sciences, chemistry and biology as well as research strengthening the sustainability of the food system.
www.uw.edu.pl »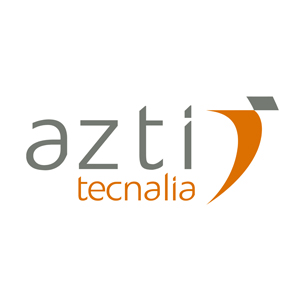 AZTI Foundation
AZTI, a technology centre with experience stretching back over 30 years, works in applied research and technology development with 400 companies per year, including 36 European projects running at present. AZTI offers innovative solutions to the food industry to develop new or improved products solutions where prime quality, food safety and identity, respecting the environment and the consumer as its centerpiece.
www.azti.es »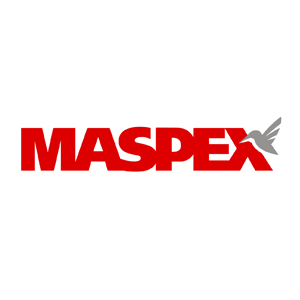 Maspex
The Maspex Wadowice Group is one of the biggest food producers in Central and Eastern Europe, which operates on the food market for over 25 years. The company aims to be the leader in the food industry in the Central Europe in terms of both market share values and brand power.
www.maspex.com »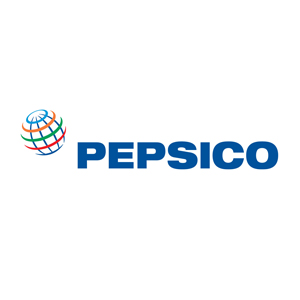 PepsiCo
PepsiCo is one of the world's leading food and beverage companies with over $63 billion in net revenue in 2015 and a global portfolio of diverse and beloved brands. Our complementary food and beverage portfolio enables us to provide more choices for our valued consumers; from oats and juice and yoghurts, to snacks, dips and soft drinks. Our products are available around the world and our portfolio includes 22 brands that each generates more than $1 billion in estimated annual retail sales.
www.pepsico.com »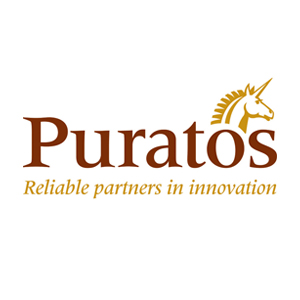 Puratos
Puratos NV is a global leading manufacturer of ingredients for bakery, patisserie and chocolate. The vision of Puratos is built around taste and nutrition and a strong commitment to help to prepare the world for the next generation. This vision translates in products and solutions optimizing nutritional profiles of baked goods, bringing more grains and fruits in the diet, creating transparency in the supply chain, mobilizing new sources of raw material and reducing food waste.
www.puratos.com »
Flatev
The Flatev Artisanal Bakery and Flatev Dough is Your Personal Baking System (PBS)! The closed baking system expertly prepares single servings of fresh tortillas, rotis, flatbreads, cookies and more with no fuss and no mess. A consumer simply pops a proprietary, recyclable, single serve dough container into the Flatev Artisanal Bakery, selects their desired setting, and soon enjoys a delicious, fresh treat in seconds.
www.flatev.com »
NapiFeryn BioTech

NapiFeryn BioTech develops a proprietary innovative technology which enables recovery of food grade proteins from the residual side stream of rapeseed oil production. Our disruptive technology converts low-margin animal feed into premium quality food proteins, which – thanks to excellent nutritional value, undestroyed native structure and functional properties preserved in the process – can be used as valuable ingredients in food formulations.
www.napiferyn.pl »
Internships opportunities
Partner
Agricolus S.r.l.
Location: Perugia, Italy
Area:
R&D department
Partner
ANGULAS AGUINAGA
Location: Irura Guipuzcoa, Spain
Area:
Marketing, Studies: Degree or doctorate, preferably in Statistics, Psychology or Mathematics, Knowledge: In Neuromarketing, Neuroscience, Marketing, Consumer behavior, FMCG industy
Partner
CSIC
Location: different locations
Area:
CSIC has research institutes in eight Research Areas.
• Food Science and Technology
• Agricultural Sciences
• Natural Resources and Environment
• Biology and Biomedicine
• Physical Sciences and Technology
• Materials Science and Technology
• Chemistry
• Social Sciences and Humanities
Partner
EnergyPulse Systems
Location: Lisbon, Portugal
Area:
Support research on Pulsed Electric Fields applications for mass transfer and inactivation on different food matrixes
Partner
Essento Food
Location: Zurich, Switzerland
Area:
Development, Production as well as Quality
Partner
Foodpairing
Location: Ghent, Belgium 
Area:
chemometrics/ computational chemistry; data science: networks (e.g. influencers networks); quantitative consumer research; Food ontology; B2B marketing (inbound and outbound); sales support; copywriting
Partner
Glucanova AB
Location: Lund, Sweden
Area:
Safety and Quality Assurance management
Partner
Grupo AN
Location: Navarra, Spain
Area:
development the corporate communication
Partner
Maspex
Location: Wadowice, Poland
Area:
Departments of Quality, Purchase, Innovations and Customer Marketing
Partner
Napiferyn Biotech
Location: Łódź, Poland
Area:
marketing, market analysis
Partner
IARFR PAS
Location: Olszyn, Poland
Area:
A. Participation in in vitro experiments (cell separation and culture), Participation in molecular biology analysis, Development of  the new mathematical models, Experience in the mathematical modelling/ systems biology techniques modelling of animal's reproduction.
B. Food Immunology, biomass production, lymphocytes isolation from mice tissues, lymphocytes culture and phenotyping, PCR for cytokine detection.
C. Studies focused on innovative products development (gluten-free, low glycemic index, low sugar content) with different natural additives to increase their color, texture and aroma properties.
D. The analysis of the profile and content of photochemicals and their metabolites in food products and in body fluids (humans, animals) after their consumption by the high performance liquid chromatography – mass spectrometry method.
E. Organization of educational and communication activities addressed to SMEs, start-ups, students and consumers at large;

Partner
SatAgro
Location: Warsaw, Poland
Area:
The science / applications interface in the area of satellite-informed precision agriculture and crop monitoring.

Partner
Alberts
Location: Antwerp, Belgium
Area:
1. Programming
2. Big Data analysis and sales optimization:
3. Marketing: Events, Video Marketing, Market research internationalization, In-store activation
4. Food Science and Nutrition
5. Industrial Product Design
6. Business ERP digitization
Partner
AZTI Fundazioa
Location: Bilbao, Spain
Area:
1. Efficient and Sustainable Processes. Environmental and social evaluation of European food & drink products through life cycle assessment methodology.
2. lipid profile analysis in blood samples for personalised nutrition.
3. Innovative business models in European Food SMEs: a local perspective.
Partner
DouxMatok Ltd.
Location: Israel
Area:
Food chemistry: rheological properties of food products, crystallization process. Food Technology: Conducting sensory trials (glucose and sucrose), summarizing, conducting of research
Partner
Entomics Biosystems Ltd
Location: Cambridge, UK
Area:
engineering, genetics, biology / nutrition
Partner
Fletev
Location: Zurich, Switzerland
Area:
B2B and Digitalization
Partner
Givaudan Austria
Location: Vienna, Austria
Area:
Flavours Creation and Application Department
Partner
GrainSense Oy
Location: Oulu, Helsinki, Finland; Berlin, Germany
Area:
Business Development/Commercial Team – all areas regarding our commercial activities, not limited to marketing, social media, business development strategy
Partner
IMDEA Food Institute
Location: Madrid, Spain
Area:
• communication departments of IMDEA Food Institute and CIAL Institute respectively.
• management and organization of science outreach events, publication of Scientific news (SNIC, UAM's WEB and UAM APP)
• XKIC (Food&Health) activities that will take place within RIS areas in Spain
• clinical studies involving food, functional foods and complementary foods and evaluate their effect on the volunteer's health as well as the nutrigenetic response (gene-diet interaction studies)
Partner
OME Health
Location: London, UK
Area:
1. Evidence-based nutrition coaching
2. Gut microbiome
3. Multi-omics data science
4. Behaviour science
Partner
Peak Bridge
Location: Valletta, Malta
Area:
an analyst type role in a venture capital fund

Partner
PepsiCo
Location: Leicester, UK
Area:
R&D – Product Research, Ingredient Science, Technology and Process, F&S – Food Safety Law, Regulations , Long Term Research of consumer behaviors and chemistry

Partner
Puratos
Location: Groot – Bijgaarden, Belgium
Area:
R&D, literature study (scientific literature), study of market data, practical workreporting (lit, methods, results)

1 - 26 April 2019

ON-LINE APPLICATION

Beg May 2019

Shortlisting workshop participants in 15 locations

Mid May 2019

WORKSHOPS
(NOTE: Just for RIS Fellowships candidates)

End May 2019

Shortlisting best candidates for interns; matchmaking

June 2019

INTERVIEWS WITH HOST COMPANIES

June 2019

Announcement of the final list of 45 interns

July-December 2019

INTERNSHIPS
Information about shortlisted candidates who met the selection criteria and qualified for workshops will be placed on the project website www.eitfoodrisfellowships.eu and in EIT Food social media. Each candidate will receive also a written feedback on his/her e-mail.
The workshops will take place in 15 EIT Hubs locations, in the following RIS countries: Croatia, Czech Republic, Estonia, Greece, Hungary, Italy, Latvia, Lithuania, Poland, Romania, Slovakia, Slovenia, Spain, Portugal, Turkey. Max. 30 best applicants meeting the selection criteria, will be selected to participate in 1 of 15 workshops organized by EIT Hubs. The participation in workshop is free of charge. All participants need to cover cost of travel and accommodation by themselves.
The list of best workshop participants, who met the selection criteria will be placed on the project website and in EIT Food social media. Each shortlisted candidate will be individually informed about online interviews with host companies.
© Copyright
EIT Food | RIS Fellowships. All Rights Reserved.