EIT Food
RIS Fellowships project



General information
30 students and graduates with different educational backgrounds from RIS countries will discover job opportunities in the food industry, by getting unique, professional, paid 3-months internships within the framework of RIS Fellowships project. Unlike other scholarship projects, the students and graduates will reveal their talents in agri-food sector, throughout gaining hands-on experiences and strengthening their job-related skills, including analytical thinking and creative problem solving.
During multi-step recruitment process, candidates will not only learn how to professionally prepare outstanding LinkedIn profile but also will actively participate in unique networking and case study solving workshops led by EIT Hubs. Best selected 30 talents will get internships in different areas of operations in EIT Food consortium companies or RisingFoodStars companies. Interns will take learning-by-doing activities by solving real problematic situations that the companies in food industry are facing. All interns will be provided with a scholarship of 1000 EUR gross monthly.
Countries and regions eligible to take part in the RIS Fellowships are:
Who are we looking for? – candidate profile
RIS Fellowships project is looking for talents from higher education who will become future food sectors' employees or will set up their own businesses. Young passionate people upon the return to their homes RIS countries, will spur a wave of entrepreneurial innovations and support the development of the local agri-food ecosystem.
Best candidate for the RIS Fellowships project should:
be a student or graduate of Msc, who is keen on discovering job opportunities in the food industry;

be interested in challenges in agri-food sector in the entire value chain;

be a person who is looking for taking up learning-by doing activities and developing job related-skills;

have proactive attitude and be passionate about student extra activities;

be eager to gain new experience, willing to learn and self-motivated;

be aware of his/her strengths and knows how to present them;

have analytical skills, be open-minded, goal-oriented and team player;

be ready to work in an international environment and speaks English very well;

could have a lack of work experience but has an entrepreneurial approach;

be also interested in innovativeness and entrepreneurship and would like to share his/her interests with the local environment.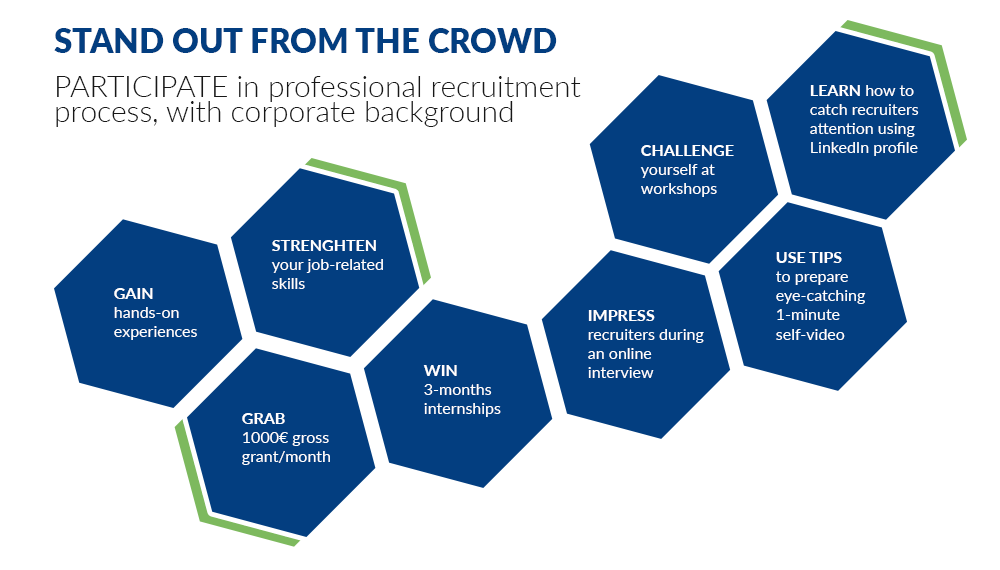 Interns' recruitment procedure
The RIS Fellowships project is dedicated to students and graduates, with different educational levels, educational and professional background, coming from different universities from 13 targeted RIS countries.
Interns will be selected using transparent criteria, through open call in 3 stages recruitment procedure: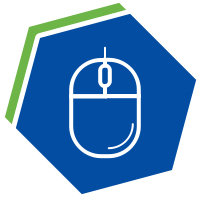 STAGE 1
create LinkedIn profile with self-video

join 1 of 13 RIS Fellowships group in a specific locations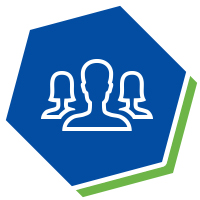 STAGE 2
take part in 1-day workshop in 1 of 13 locations, solve case

studies, individual and group tasks, paper/pencil tests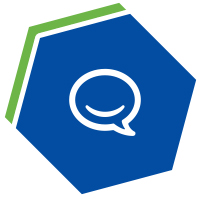 STAGE 3
take part in on-line interview with host companies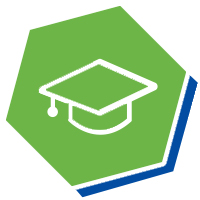 get internships plans

get mentor/buddy for the interns
1st STAGE: APPLY ON-LINE VIA LINKEDIN
To join the RIS Fellowships project use LinkedIn social media platform. You should create or update your professional LinkedIn profile, add 1-minute self-video and join 1 of 13 available RIS Fellowships groups. 
We extend the application deadline: May 15th 24.59 pm (CEST).
2nd STAGE: CHALLENGE YOURSELF DURING THE WORKSHOPS
Candidates will take part in 1-day exciting networking workshop, when they will solve different group and individual tasks, concerning food industry business case studies and taking analytical paper-pencil tests. Students will become familiar with working in an international environment to get an overview of different areas of operation of food systems companies as well as challenges of food industry. They will also get a chance to strengthen their job-related skills, including analytical thinking and creative problem solving.The workshops at 13 EIT Hubs locations will be held in May and June 2018. As a result of the workshops, the short list of 5 best interns will be chosen in each of 13 EIT Hubs.
3rd STAGE: SHINE DURING ON-LINE INTERVIEW WITH HOST COMPANIES
Based on the evaluation of candidates made at the first and second stage of selection process, the projects experts will match the candidates to internships areas identified by the host companies. Candidates will be invited to the on-line interview with a particular host companies.
On-line interviews with host companies will be held in late June and at the beginning of July 2018. Based on interviews, the top 30 candidates will be selected for internships in EIT Food companies or RisingFoodStars companies.
Interns selection criteria
All candidates will be evaluated taking into account the following criteria, related to the applicant attitude, skills, competences and features:
Formal criteria
• Candidate studies in RIS countries or comes from eligible RIS countries (listed in point 3.1.),
• Candidate is a student (min. completed the second year of study) or graduated of Msc. (up to 2 years after graduation) in a relevant field listed in point 3.5. under the point 2),
• Candidate is able to work in the English language (min. C1 in CEFR level of English is required),
• Candidate has a LinkedIn profile in English,
• Candidate joined 1 of 13 RIS Fellowships group via LinkedIn,
• Candidate is available in the period from August until November 2018,
• Candidate is willing to work in agri-food sector,
• Candidate is having health insurance required for cross-country mobility.
Relevant educational background
Candidate study in or graduate in:
• Marketing area, project management, data analysis, market research, sales or similar,
• Biology, chemical engineering, food science, food technology, process engineering, pharmaceutical technology or similar.
Expected skills and competences
• Analytical thinking,
• Creativity in problem solving,
• Active and transparent communication,
• Good knowledge Microsoft Office.
Great potential for development
• Proactive attitude,
• Motivation to take up learning-by-doing activities,
• Entrepreneurial approach to problem solving,
• Natural curiosity to learn,
• Challenge themselves and existing process,
• Awards received in student competitions 2016-2018,
• Participation in student associations,
• Experience as entrepreneurs (confirmed by references will be an asset).
STAND OUT FROM THE CROWD
PARTICIPATE in professional recruitment process, with corporate background
LEARN how to catch recruiters attention using LinkedIn profile
USE TIPS to prepare eye-catching 1-minute self-video
CHALLENGE yourself at workshops
IMPRESS recruiters during an online interview
GRAB 1000€ gross grant/month
STRENGHTEN your job-related skills
GAIN hands-on experiences
University of Warsaw
The University of Warsaw, the largest and top-ranked university in Poland, Polish leader in implementing R&D projects, has scientific expertise in multiple fields: social and economic sciences, management sciences, mathematical and computer sciences, chemistry and biology as well as research strengthening the sustainability of the food system.
www.uw.edu.pl »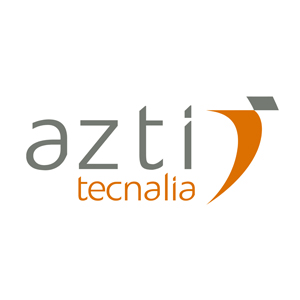 AZTI Foundation
AZTI, a technology centre with experience stretching back over 30 years, works in applied research and technology development with 400 companies per year, including 36 European projects running at present. AZTI offers innovative solutions to the food industry to develop new or improved products solutions where prime quality, food safety and identity, respecting the environment and the consumer as its centerpiece.
www.azti.es »
Maspex
The Maspex Wadowice Group is one of the biggest food producers in Central and Eastern Europe, which operates on the food market for over 25 years. The company aims to be the leader in the food industry in the Central Europe in terms of both market share values and brand power.
www.maspex.com »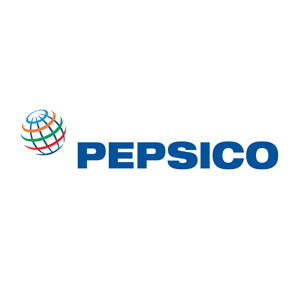 PepsiCo
PepsiCo is one of the world's leading food and beverage companies with over $63 billion in net revenue in 2015 and a global portfolio of diverse and beloved brands. Our complementary food and beverage portfolio enables us to provide more choices for our valued consumers; from oats and juice and yoghurts, to snacks, dips and soft drinks. Our products are available around the world and our portfolio includes 22 brands that each generates more than $1 billion in estimated annual retail sales.
www.pepsico.com »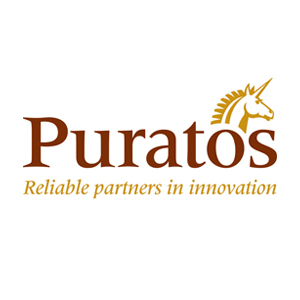 Puratos
Puratos NV is a global leading manufacturer of ingredients for bakery, patisserie and chocolate. The vision of Puratos is built around taste and nutrition and a strong commitment to help to prepare the world for the next generation. This vision translates in products and solutions optimizing nutritional profiles of baked goods, bringing more grains and fruits in the diet, creating transparency in the supply chain, mobilizing new sources of raw material and reducing food waste.
www.puratos.com »
Internships opportunities
Partner
AIA – Associazione Italiana Allevatori
Location: Rome/ Cremona, Italy
Area: International project, Research program, Public relation
Partner
BeYou (RFS)
Location: Barcelona, Spain
Area: Marketing, Design, IT
Partner
DOUXMATOK (RFS)
Location: Israel
Area: Chemistry, Engineering , Food technology.
Partner
Elea (RFS)
Location: Germany
Area: R&D
Partner
EnergyPulse Systems (RFS)
Location: Lisbon, Portugal
Area: Supporting research on Pulsed Electric Fields applications for mass transfer (extraction) on different food matrixes
Partner
Entomics Biosystems Ltd (RFS)
Location: Cambridge, UK
Area: R&D and Lab: Insect Meal Development Internship, Law: Feed Additive / Novel Foods Regulation Internship Markering and management: Business Development Internship
Partner
Givaudan International SA
Location: Poland, Austria, Switzerland
Area: Developing structured methodology and process to support execution of Front End Innovation by Givaudan, enabling organization to excel on early stage external collaboration and employees to execute on corporate ventures. Developing prototypes based on plant proteins.Apply flavours to the protein matrix in a design of experiments.
Organizing tastings and summarizing results. Further product related market assessment around natural extracts and other kitchen ingredients.Supporting the go to market pieces for Kitchen Ingredients.
Partner
Grupo AN
Location: Navarra, Spain
Area: Corporate communication, Industrial engineering, Development of consumer and market surveys and market research
Partner
HERBSTREITH & FOX
Location: Germany
Area: Utilization of plant by-products, Food formulations with fibers (nutritional /technol. applications), Application technology with pectins and / or fibers
Partner
Maspex
Location: Poland
Area: Laboratory, Food Marketing, B2B
Partner
Natural Machines (RFS)
Location: Barcelona, Spain
Area: Food Technology working with new ingredients and recipes in Foodini project.Chocolate 3D printing setup Customer Support using tools like zendesk, virtual agents, etc (MBA profile)
Partner
PepsiCo
Location: UK
Area: food science and nutrition R&D
Partner
Puratos
Location: Belgium
Area: R&D, literature study (scientific literature), study of market data, practical workreporting (lit, , methods, results)
Partner
Raben
Location: Poland, Germany, Ukraine, Hungary, Latvia, Lithuania, Estonia , Czech Republic, Slovakia
Area: Transport, storage and supply chain management in logistics operator network.
Partner
Rethink Resources (RFS)
Location: Zurih, Switzerland
Area: IT – Development, U X – Design , Consulting in the Food Sidestream Valorization (research in this field)
Partner
Tellspec (RFS)
Location: London, UK
Area: Programming, machine learning, predictive analysis, blockchain architecture, mobile app Android and iOS, cloud architecture
3 Apr - 15 May 2018

ON-LINE APPLICATIONS VIA LINKEDIN

1. Read project tips
2. Create your LinkedIn profile
3. Choose 1 of 13 locations of workshops
4. Become the Member of RIS Fellowships group in 1 of 13 locations
5. Check the short list of workshop participants

Mid May 2018

Shortlisting workshops participants in 13 locations

Mid May-Mid Jun 2018

WORKSHOPS IN EIT HUBS LOCATIONS

6. Take part in the workshops
7. Solve group and individual case studies and take paper-pencil tests
8. Check the short list of best candidates for interns
9. Wait for information about interview

End Jun 2018

Shortlisting best candidates for interns; matchmaking

Beg Jul 2018

INTERVIEWS WITH HOST COMAPNIES

10. On-line interviewing
11. Check the final list of 30 interns

Mid Jul 2018

Announcement of the final list of 30 interns
To join to the RIS Fellowships project use LinkedIn social media platform. Create or update your professional LinkedIn profile, add 1-minute self-video and join 1 of 13 available RIS Fellowships groups. 
The brief guide on how to create an outstanding student's LinkedIn profile, tailored to the needs of companies from the agri-food sector, will be available for candidates.
1-minute self-video needs to be shared via LinkedIn profile, in which the candidates will introduce themselves and answer the open question about their motivation eg. "Tell us why you are the most suitable person for an internship"
Each candidate will choose one of 13 EIT Hubs locations, where he/she wants to take part in the workshop. The countries in which the workshops will be held are: Croatia, Czech Republic, Estonia, Greece, Hungary, Italy, Lithuania, Poland, Spain, Portugal, Romania, Slovenia, Turkey.
To join the recruitment procedure, each student will need to become a member of a particular RIS Fellowships group via LinkedIn platform:
For example to apply for workshops in Poland, a candidate needs to search for LinkedIn
"RIS Fellowships – Poland" group and click 'Ask to join' button, on the right side.
In each of the 13 RIS Fellowships group, max. 30 applicants with the best portfolio will be selected to participate in 1 of 13 workshops organized by EIT Hubs. The selection will be made, based on a clear defined selection criteria.
We extend the application deadline: May 15th 24.59 pm (CEST).
The list of the EIT Food RIS Fellowships best workshops participants 2018 who met the selection criteria (by country):
Greece
Jose Manuel Ortiz Llopis
Paschalis Theofanoudis
Pipina Giagkoudaki
Maria Straligka
Konstantina Peloriadi
Lithuania
Justina Tomkevičiūtė

Greta Grigoravičiūtė

Aishwarya Valarakalai Chandrakalatharan
Romania
none of the candidates was qualified
Turkey
Saruhan Arpacı
Aybike Tombak
Dilara Senem Özel

Emel Emin
Czech Republic
Cristina Conea
Alena Dobiašová
Andrew Laitha
Hungary
Anastasia Burdiuzha
Benjamin Kojo Woode
Farid Ahmadov
Olamide Fadairo
Poland
Adediran Adelekan

Łukasz Iwanowski

Arkadiusz Liszka

Maciej Pawluk

Jan Piecko
Slovenia
Eva Kavka
Maja Oblak
Dejan Vozlič

Doris Letina
Estonia
Anette Nappa
Hans Kristian Matute Perner
Kaisa Hansen
Italy
Anna Maria De Rosa
Vanessa Grant
Abdul Moiz
Roberto Pio Racioppa
Portugal
Mariana Elvas Pinheiro

Duarte Miguel Loureiro

Olushola Olapade
Spain
Leire Ahedo
Noelia Sainz Alonso

Ragda Abdelfattah
Information about shortlisted candidates who's LinkedIn profile met the selection criteria and qualified for workshops will be placed on the project website and in project social media.
The workshops will take place in 13 EIT Hubs locations, in eligible RIS countries: Croatia, Czech Republic, Estonia, Greece, Hungary, Italy, Lithuania, Poland, Romania, Slovenia, Spain, Portugal, Turkey. Max. 30 applicants with best LinkedIn portfolio, meeting the selection criteria, will be selected to participate in 1 of 13 workshops organized by EIT Hubs.
Information about best workshop participants, who met the selection criteria will be placed on the project website and in project social media. Each shortlisted candidate will be individually informed about online interviews with host companies.

© Copyright EIT Food | RIS Fellowships. All Rights Reserved.